Sooper-Dooper One-Eleven
One-Eleven 800 first flight.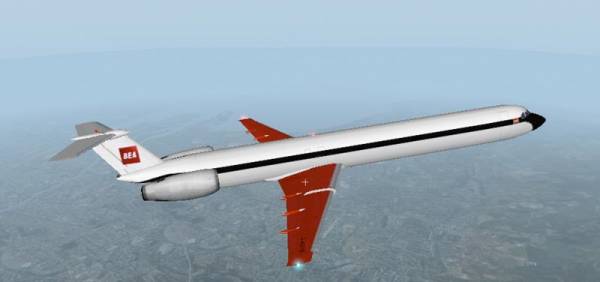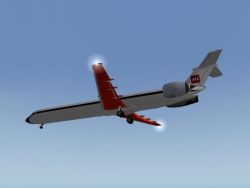 It has been more than thirty years since it was first proposed, but the Super One-Eleven 800 has finally flown. Captain Mongo Smellybeard, Dendra Aircraft Corporation's chief beer taster and test pilot, took Europe's answer to the Carpet Snake up on it's first hop on wednesday evening (08/08/2007).

The BAC One-Eleven 800 was proposed in 1975 as a 144 to 161 seater powered by CFM56-1 engines rated at 22,000lbs. It would have had a fuselage 32.5 feet (nine metres) longer than the 500 and a wingspan increased by 10 feet (three metres). Maximum take off weight was given as 137,000lbs and maximum range as 2,085 nautical miles.

The 800 was the largest of three of stretches of the One-Eleven proposed in the mid seventies - the 600, 700 and 800. Political and funding difficulties ensured that nothing came of them or the X-Eleven derivative but the underlying philosophy eventually found form in the Airbus A320.

The Dendra prototype model is a stretch of our 500 and is pictured above with temporary nacelles. It has now been fitted with Gary Hunter's excellent CFM56 engine nacelle objects (right).

Dendra Aircraft Corporation
Posted: Tuesday, 6 December 2022
---