Reduced resolution Tenerife VFR files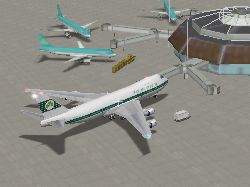 Reduced resolution dds files for José Ángel's Tenerife VFR package. Normal maps deleted and pol files edited to remove reference to them.

As well as running better on older machines, this package occupies considerably less disc space (194MB rather than 2.15GB for the full rez version).

This requires the original Tenerife VFR package to be installed.
Monday, 8 April 2013